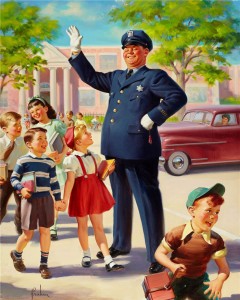 Getting the kids ready for school in the mornings isn't always the smoothest transaction. Much of the trouble comes from getting them dressed, so I set out to make an organizer for the kids to easily grab their clothes, backpack, etc.  Its like a mini dresser just for school clothes.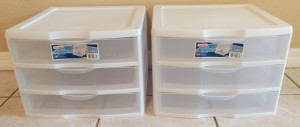 1. I checked several stores online and local, and settled on this 3-drawer stackable set by Sterilite, available at WalMart's website or in-store ($13 each).  You'll need two of these for each child.  They measure 14″X14″x10″ on the outside (12″X12″ inside).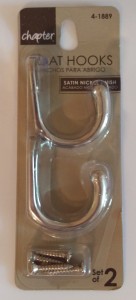 2. I also picked up a set of strong metal hooks ($3) to hang their backpacks on.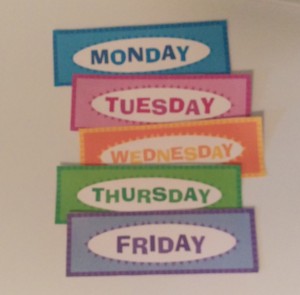 3. I printed off and cut out these days-of-the-week labels which you can find here.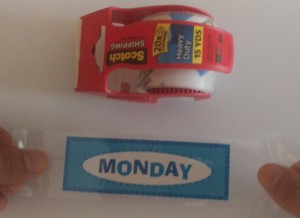 4. Use some Scotch Heavy Duty packing tape ($3) to carefully pick up the labels, then fix them to the front of the drawers.  I needed an extra set of hands at this step to hold the label for me as I laid the tape over it, then stick it to the drawer.  This step was a bit clumsy, but you'll manage.  (Be warned: if you use a cheap generic packing tape, you'll wish you got the Scotch brand.)
5. My husband attached the hook to the wall.  He made it so that the backpack was partially resting on the bins, and partially supported by the hook, as he thought that a shared load was best, but you can hang it however you wish.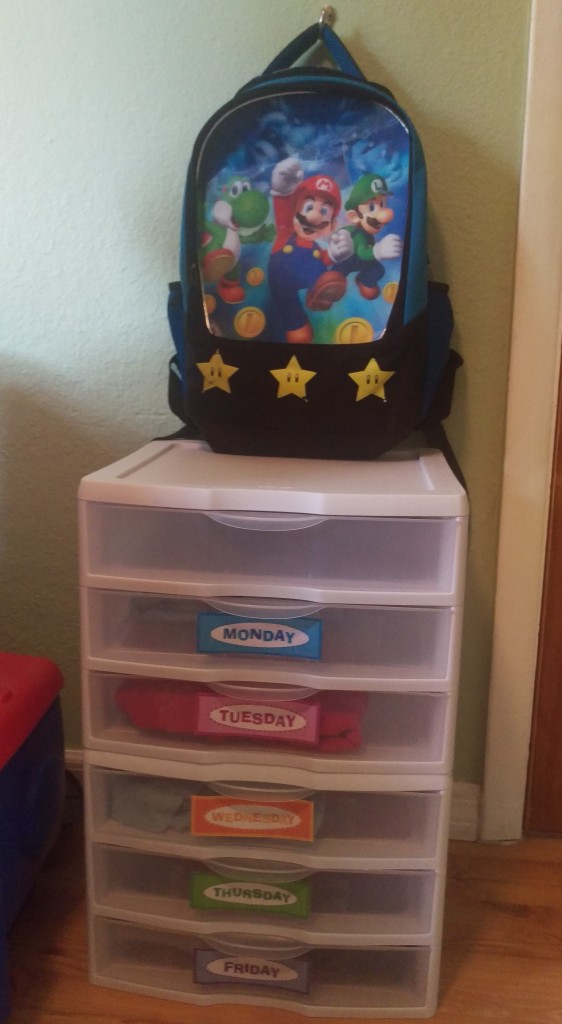 This is the end result.  The extra drawer can be use for homework storage, school supplies, anything really.  You could make it a Saturday drawer if you wanted to.  Now I just need to be sure to get the laundry done before Monday.
Total cost: $32
Time: under 1 hour
Disclaimer: this article may contain affiliate links.