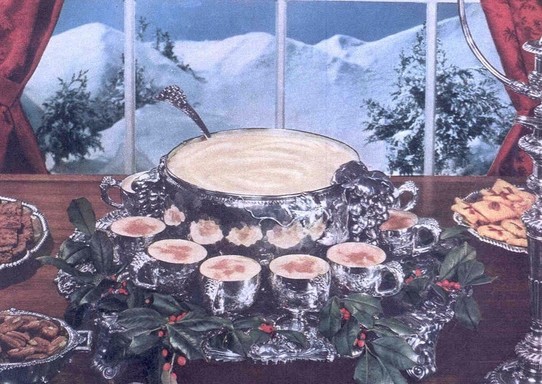 Every December I need to have my egg nog.  I love the stuff!  However I find that the store bought is just too thick and sweet, I would always have to "water it down" with milk, but even then it's still loaded with sugar and fat, which is fine once in a while, but not every day.  So being that I enjoy creating recipes, I began to play with egg nog recipes.  I soon realized that I could concoct a skinny egg nog to help keep off the holiday bulge and that way I could drink as much as I wanted without worry or guilt.   Bonus: it even has a lot of protein (after all, it is EGG nog).  It's practically a meal replacement!  Perfect for people on a diet or fitness program or those who just want to drink as much as they want, whenever they want it.
I bundled this recipe, along with other skinny holiday recipes and diet strategies in my eBook  Holiday Dieting Handbook ($2.99 at Amazon).
Ingredients
One pint Egg Beaters, regular flavor
One pint liquid pasteurized egg whites
Half gallon Fairlife* fat-free milk
One pint fat-free half-and-half
One cup powdered Splenda (or sugar substitute of your choice)
¼ tsp. ground nutmeg
Instructions
Combine all ingredients.
Mix/shake well.
Notes
Keep refrigerated. The mixture will separate with time, so shake well before serving. If you want yours a bit frothier, put a serving into a blender for a few seconds or until your desired frothy consistency is achieved.
*Fairlife brand milk is a much thicker consistency than skim milk, but regular skim can be used as well.
http://mommyperfect.com/2015/12/skinny-egg-nog/
Copyright Mommy Perfect
Mix this up in a large pitcher, then pour into an old gallon milk jug using a funnel.  Drink as much as you want, guilt-free.  Enjoy!