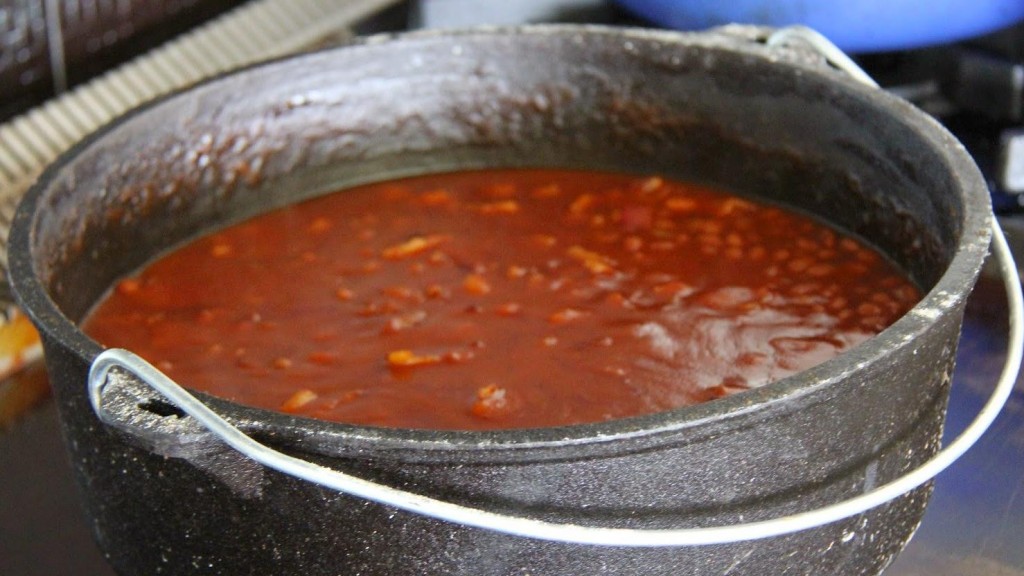 By Gidget Fraser
This is exactly what the title says: the best and easiest baked beans you'll ever make.  Guaranteed to be most popular side dish at the BBQ.  There might be tastier recipes out there that require overnight soaking of beans, or make-your-own-BBQ-sauce-from-scratch, but I still doubt it.
Best (easy) Baked Beans Ever
Ingredients
8 slices thick-cut premium bacon, quartered
1 medium onion (or 1/2 large onion), diced
1/2 bell pepper, diced
2 jalapenos, finely diced
3/4 cup Sweet Baby Rays Original* barbecue sauce
1/2 cup brown sugar
1/4 cup distilled or cider vinegar
2 tablespoons Dijon or spicy brown mustard
3 - 28 ounce cans Van Camp's basic pork and beans
Instructions
Set oven rack to middle-lower position and preheat oven 325.
Dice onions and peppers, set aside.
Cut bacon into quarters and fry in a large/deep frying pan (or a pot) until bacon is mostly cooked, still rubbery. Remove bacon and set aside.
In the same pot of bacon fat add the vegetables and saute until just tender, about 5 min.
Add BBQ sauce, sugar, vinegar, and mustard to the pan of vegetables. Stir to combine.
Add the cans of pork and beans. Stir to combine. Bring just to a simmer. Remove from heat. Stir in the partially cooked bacon.
Transfer to a 13 X 9 ovenproof casserole dish (or similar). A large deep-dish cast-iron pan or a cast-iron dutch oven (with the lid off) will also work (and makes it look really sexy!). Cook uncovered for 2 hours or until the mixture is bubbly and thick.
http://mommyperfect.com/2015/08/best-easy-baked-beans-ever/
Copyright Mommy Perfect
*Sweet Baby Rays doesn't pay me to say this.  I recommend their original sauce because its the best combination of heat and sweet while being soy-free.  Besides, too many BBQ sauces contain soy sauce, which I'm allergic to.