I wanted a very simple and quick banana loaf to use up my aging fruit. This definitely fits the description. It is delicious and very easy!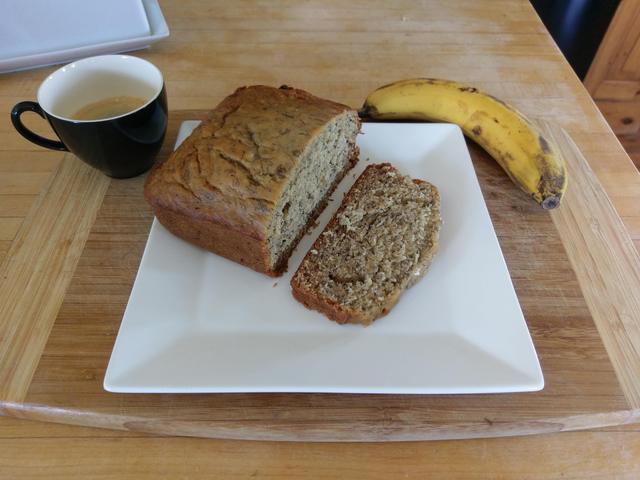 Ingredients
3 ripe Bananas, mashed
2 Eggs
1/2 cup Sugar
1/2 cup Vegetable oil
1/4 cup Milk
1 teaspoon Vanilla
1 3/4 cup Flour
1 teaspoon Baking Soda
Optional: nuts, berries, chocolate chips
Instructions
Preheat oven to 325.
Grease the loaf pan.
Combine the mashed bananas, eggs, sugar, oil, milk and vanilla.
Stir in the flour and baking soda.
Mix well.
Pour into the greased loaf pan.
Bake for 1 hour and then check it with a toothpick in the center. If the toothpick comes out clean you are done. If not, cook it in 10 minute increments until done.
http://mommyperfect.com/2018/07/delicious-banana-bread/
Copyright Mommy Perfect